Jose Mourinho has been on the back pages this week – after all, when isn't he?
This time in reference to Paul Pogba.
"I made the decision for Paul not to be second captain anymore," Mourinho has stated. "But no fallout, no problems at all."
He went on to say, "I'm the manager, I can make these decisions, no fall out at all, no problems at all. Just a decision I do not have to explain."
But it seems unlikely that a manager would strip a player of the vice captaincy for no reason. Yet, he claims there is no fallout between him and Pogba.
Following this, a video has emerged of the Man Utd training camp where Mourinho gives Pogba a cold reception. No one can quite tell what they said, but the definite thing is there were words exchanged.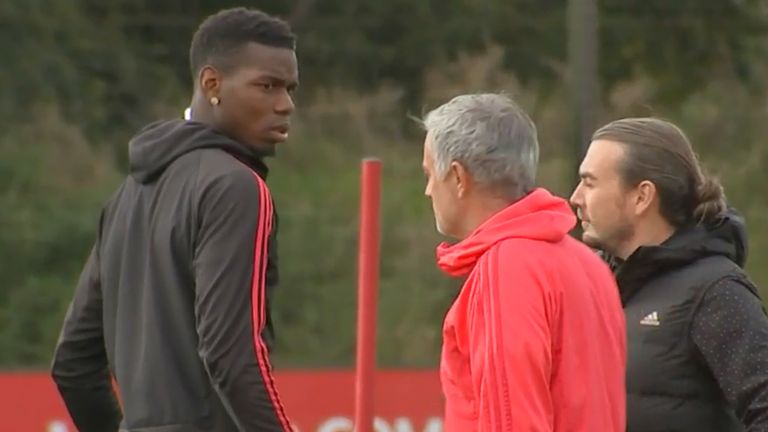 So why has he done this?
Before I give you my thoughts on that answer, I'd like to take you back a few seasons to when Mourinho was managing Chelsea. In his second term, the season following winning the Premier League, he had a bust up. In this case, however, it was not with a player.
It was one of his medical staff.
He got angry at her for delaying the game when they were losing by checking on a player's safety.
A bizarre thing to get mad at her over, right?
He ended up sacking her, and she pursued legal repercussions.
At the time, Chelsea were playing dreadfully. They had lost a succession of matches, they were struggling for form, and their star players were not performing. They were defending champions under pressure.
But were the back pages talking about that?
No! They were talking about Jose's sacking of a member of his medical staff.
Because this is what Jose does!
When his team aren't performing well he does all he can to deter attention from his players.
Man Utd lost on penalties yesterday, at home, to Championship side Derby.
They drew 1-1 with Wolves at Old Trafford, and did not look the better side.
They have lost to Brighton.
They have not built on their second position in the Premier League from last season – if anything, they have gone backwards.
Is anyone talking about that?
No! They are talking about some random removal of a vice captaincy that honestly doesn't really matter.
Jose is doing what he does best – providing us with a distraction to avoid his players getting the stick.
Hell, he probably knew the cameras were looking at him when he had directed a cold glance toward Pogba. He fuelled the fire so the flames stayed away from his team, so we aren't focussing on their poor form.
Unfortunately though, like with Chelsea, it doesn't seem like his team are getting any better.
Inevitably, suggestions are coming in that the board may look to sack Mourinho – but I'm sure if they do, he'll distract them. Perhaps with a random magic trick, or a new dance move he's learnt.
Because that's what Mourinho does.